Aarna Wadhawan plants 300plus trees on Mehrauli Badarpur road and Mehrauli Gurgaon road.

New Delhi: While children are busy playing video games, exploring OTT platforms Aarna Wadhawan from Delhi is busy planting trees and investing her time in transforming outskirts of Delhi with Green carpet. Generally large corporates take up planting the trees as an initiative under the Corporate Social Responsibility, but Aarna is following her passion whole heartedly managing the funds from her piggy bank savings.
The students like #AarnaWadhawan can be torch bearers of versatility in experience that our young generation can explore.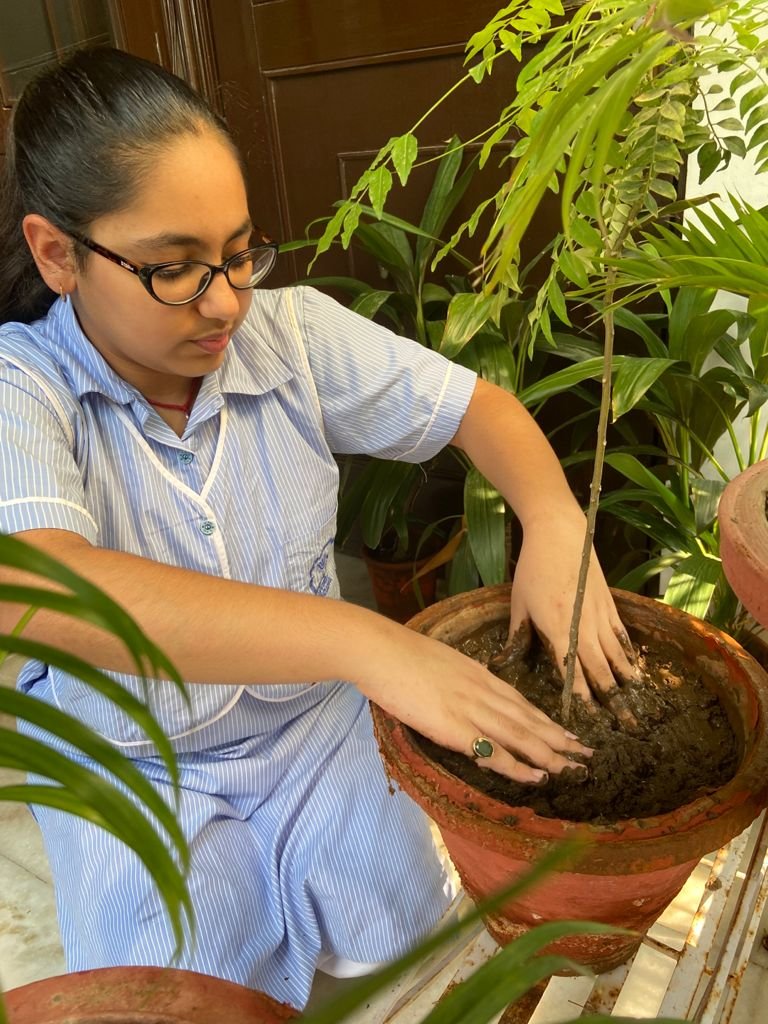 This is a story of a cute kid of standard 8th from New Delhi, student of Gyan Bharti School, Saket who has a liking for saving environment and planting trees. She is an environmentalist at heart and started planting trees in her own yard. She then planted 310 trees on Mehrauli Badarpur road and Mehrauli Gurgaon road. Her noble act has already received acknowledgement from many government officials. She is a recipient of PETA India award. Shri Ramesh Bidhuri, Member of Parliament, gave her a letter of appreciation. She also received appreciation from Mr. K.L. Ganju,Consul General (Hony) of the Republic of Union of the Comoros and Mr. Narendra Chawla Ex Mayor SDMC.She gained further interest in helping animals which cant speak when she saved a small puppy; This act was featured in newspaper. She says that love animals and don't be cruel towards them. So she wants to spread awareness in this area.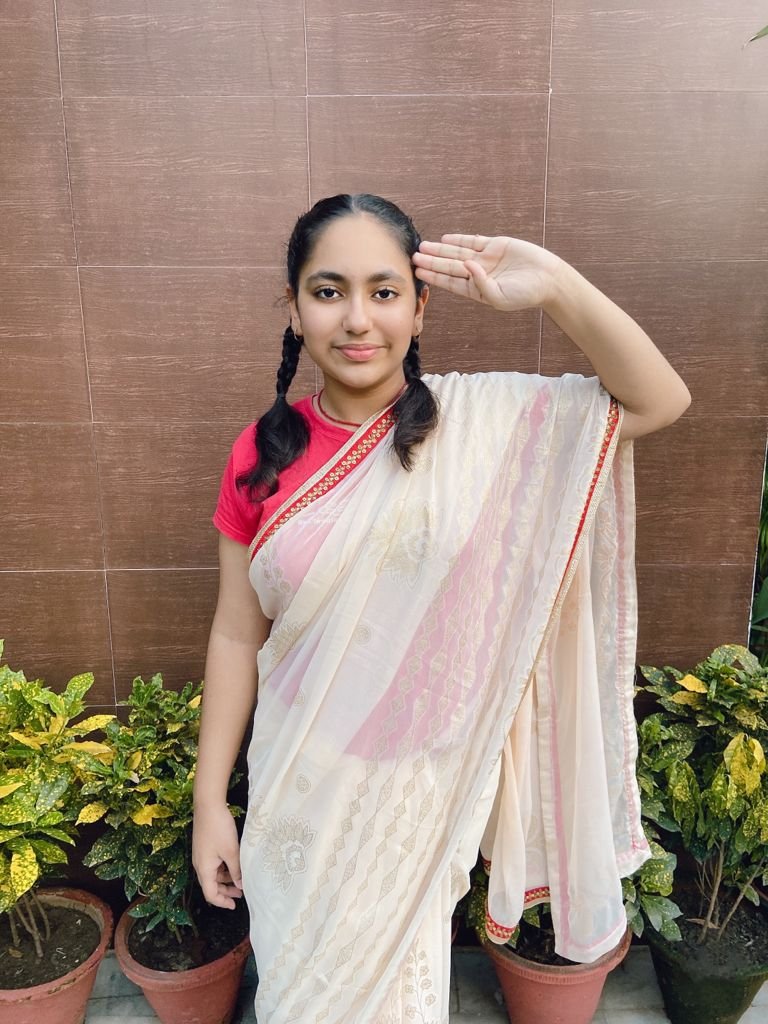 In January 2021, she adopted few stray dogs and pigeons and is constantly taking care of these animals by getting associated with Non Governmental Organizations. She carries bread loaves and makes a point to ask to stop the car wherever she sees animals. Besides her personal interest and contribution towards animal welfare, she is a role model for other teenagers and kids. She writes poem for animal welfare aimed at spreading awareness. She participates in painting competition where her paintings convey the message of dire need and sensitivity towards animal safety and welfare.
In the current situation when children are increasingly moving towards gadgets rather than outdoor games, students like Aarna Wadhawan can be torch bearers of versatility in experience that our young generation can explore. It is in the interest of our society to laud these spurious instances and publicize them so that not only these selfless children get their share of credit but also motivate others to walk their path or generate ideas aimed at demonstrating social responsibility of all individuals